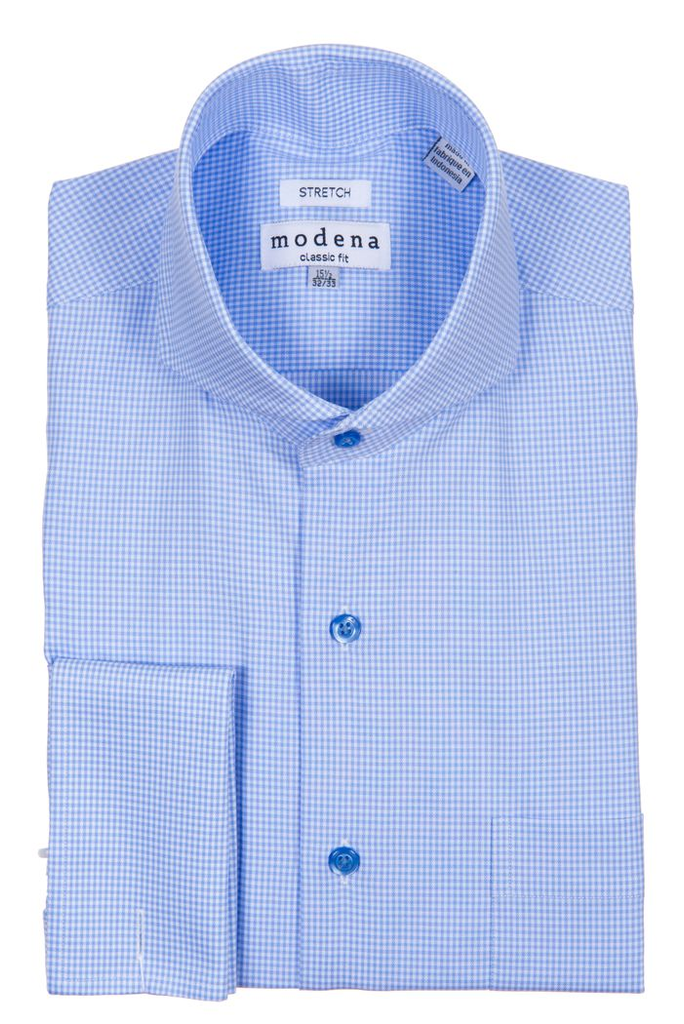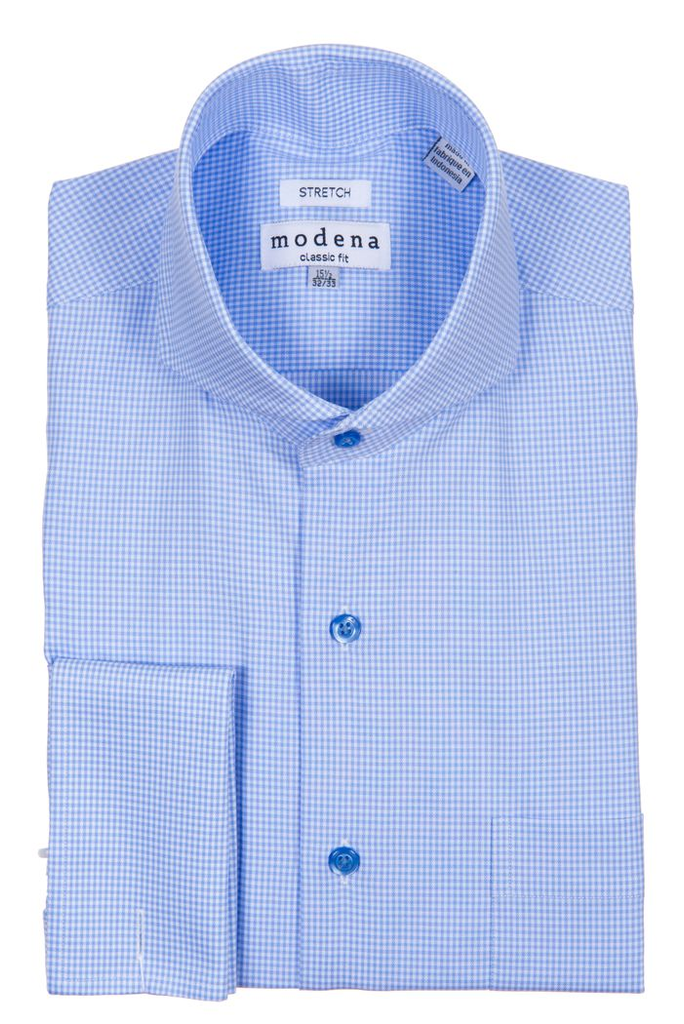 ---
---
What a perfect addition to your cutaway collar shirt wardrobe! A tiny gingham check that adds interest to this pastel shirt. A bit of STRETCH adds to the comfort.
Fun fact: Gingham fabric originated in Southeast Asia and was imported into Europe in the 17th century. Original gingham fabric made of cotton had a striped design. European textile workers in the 18th century added the check.
Gingham checks are uniform in size and consist of white thread woven with another bold thread, traditionally blue or red.
Today's gingham comes in a variety of colors and check sizes.
Gingham is light-weight, durable, and washes well.
Stretch                                                                                                                                                60% Cotton  40% Polyester                                                                                                                  French Cuffs                                                                                                                                  Machine Wash